New CCD Detector
New CCD detector available for a wide variety of applications including our research grade stopped-flow instruments. Introducing the new TgK CCD detector.  An advanced high-resolution and highly flexible compact unit.  Fully integrated in our highly acclaimed Kinetic Studio software providing fast and convenient setup, powerful data handling and processing....
Read more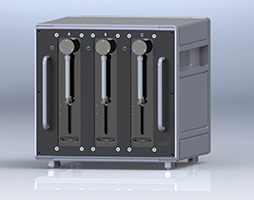 New Syringe Drive System
Introducing our new intelligent and versatile syringe drive system suitable for a wide range of applications. Fully integrated, streamlined fluid control and delivery via our new highly accurate multi-syringe delivery system. Populated as a dual or triple syringe pump systems fitted with high precision stepper motors.  Syringe drive modules...
Read more